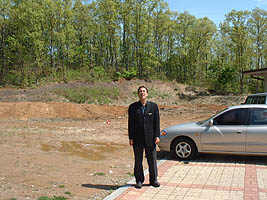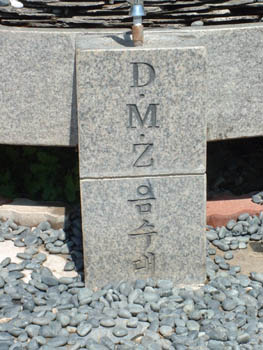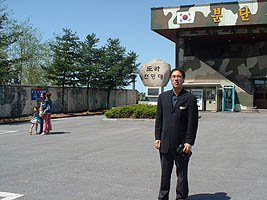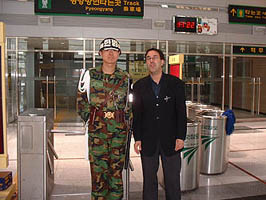 ---







More from Imjingak Park. (Part of DMZ)
---
3rd Tunnel Tour
A. Train from Imjingak to Dorasan Station.
B. This is the 3rd Tunnel Infiltration Tunnel (The Military were not allowing pictures inside the tunnel)






C. From Dora Observatory: viewing into North Korea (Propaganda Village, Farm Land, and the outskirts of the city of Gaeseong)
D. Tongil (the only village in the zone, with a population of 500 people)
---
DMZ FENCE TOUR











The fence separating North and South Korea consists of three fences. 1. The Southern most (where we are only to stand behind, 2. DMZ (Actual borderline.. Note Only in Panmunjon you can actually cross the DMZ line into North Korea) , and 3. North Korea's fence. I was pretty much restricted in taking pictures here, since this was a regulated military area.
---
ODUSAN UNIFICATION OBSERVATORY







From Odusan Unification Observatory. From here you can view across the Peninsula, the Songaksan Diamond Mountains and the city of Gyeseong (North Korea)
---
Aegibong Peak Here you get an excellent view of the city of Gyeseong)
---